The dynamic lifestyle, YouTube popularity and many other factors say that you need action cameras. The action cameras can be used not only for extreme sports, but also to create family photos, shoot high-quality video during travel, etc. We are talking about digital cameras, which are compact, have a protective case and support synchronization with smartphones.
We have prepared the list of the best action cameras in 2019. This includes the models for different users.
The list is compiled with budget cameras for a different audience of buyers. You have to understand that professional cameras for vloggers and extremes can cost 50–200% more than the cameras for regular users!
The Best Budget Action Cameras 2019
This category presents simple, but practical models from $50 to $150. The action cameras are suitable for creating family photos, but you should not expect amazing features from them. The cameras ar able to shoot videos in 4K, but they are significantly inferior to more expensive cameras in frame rate. Nevertheless, we took into account the battery capacity, useful functions and video quality.
SJCAM SJ4000
Our top 10 action cameras 2019 opens the budget model SJCAM SJ4000. It supports Full HD resolution at 30fps. In addition, the camera has a waterproof case, a wide viewing angle of 170 degrees and a convenient 2-inch built-in display.
A removable battery is provided. The package includes several mounts. In general, a good choice for athletes and children. The manufacturer says that waterproof case can withstand submersion up to 30 meters. The problem is that the battery capacity is only enough for 1.5 hours of battery life. However, you can buy an extra battery.
The price of SJCAM SJ4000 is $50.
Pros:
good screen;
low price;
Full HD resolution;
protected case;
viewing angle;
package contents.
Cons:
EKEN H9R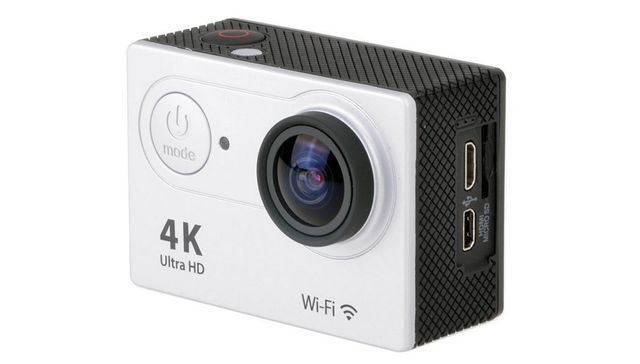 In search of a budget 4K action camera 2019, you can find Eken H9R. This action camera has a classic form factor and has a solid body. 12 megapixels sensor is enough to create good pictures, but in good light conditions. Based on customer reviews, the camera makes quite bad photos in the dark. However, for the budget price it is difficult to find action camera with good low light shooting.
The advantages of Eken H9R are a small remote control, synchronization with a smartphone and many mounts. In addition, it has a waterproof case, thanks to which you can take photos under water. The battery capacity is enough for 2 hours of video shooting.
The price of EKEN H9R camera is $75.
Pros:
Waterproof case;
4K support;
many mounts;
special mobile app.
Cons:
Xiaomi YI Action Camera Basic Edition
Xiaomi company continues to amaze the world with its dynamic development. Of course, the Chinese manufacturer has very interesting budget action cameras. In particular, YI Action Camera Basic Edition model deserves your attention. It is designed for supporters of an active lifestyle and athletes.
The camera has camera sensor from Sony – 16 megapixels Exmor R BSI CMOS. It records video in 1080p resolution at 60 frames per second. The case is made in a classic monoblock design.
The footage is stored on SD memory card, up to 64GB. There is a wireless connection via Bluetooth and Wi-Fi.
The price of Xiaomi YI Action Camera Basic Edition is $70.
Pros:
16 megapixels;
1080p at 60 frames per second;
Bluetooth and Wi-Fi;
inner memory.
Cons:
Mijia 4K Action Camera
Despite the low price, this action camera has 4K video shooting, compact size and advanced Sony IMX317 sensor. Therefore, if you want to buy an inexpensive and good action camera, be sure to pay attention to MiJia 4K Small Camera. It is able to transmit a high-quality picture in any location. It also shoots well in any light.
The user can control the camera with 2.4-inch touch screen. The display resolution is 960 x 480 pixels.
In addition, the manufacturer took care of useful accessories for comfortable shooting of different scenes. There are many mounts and holders.
The price of Mijia 4K Action Camera is $125.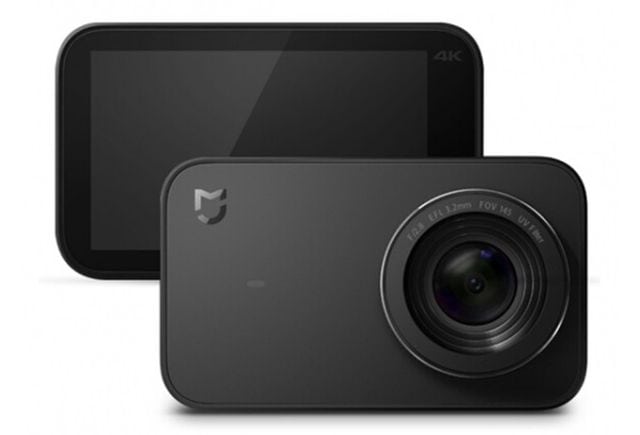 Pros:
Touch screen;
shooting in low light;
4K support;
nice design;
rich package contents.
Cons
SJCAM SJ6 Legend Air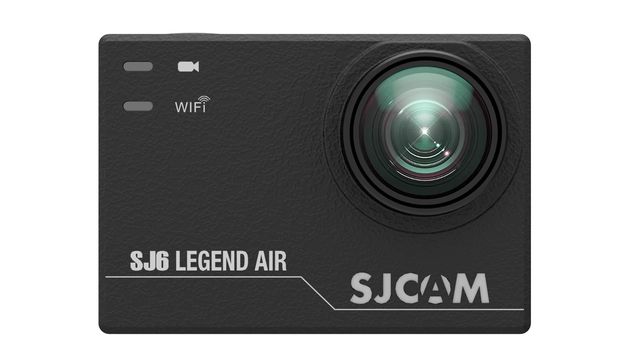 The best budget action camera in 2019 is SJCAM SJ6 Legend Air. It has a simple but convenient TFT display with 2-inch diagonal. An external microphone can be connected for high quality sound record. The camera supports control via SJCAM Remote.
SJCAM SJ6 Legend Air supports 4K video recording at 24 frames per second. Also, you can shoot videos in Full HD at 60 frames per second. The camera is powered by NTK96660 processor, and has 15MP sensor MN34120PA.
However, the main advantage of the camera is gyroscopic image stabilization, as well as the function of distortion correction. There is a built-in Wi-Fi for synchronization with smartphone. You can insert a memory card up to 128 gigabytes.
The price of SJCAM SJ6 Legend Air action camera is $110.
Pros:
4K resolution;
good processor;
excellent stabilization;
distortion correction.
Cons:
The Best Action Cameras 2019
Now we want to share with you the best action cameras for vloggers, tourists and professionals. These action cameras have better camera sensors and better shooting quality in low light and other non-standard conditions. In addition, they have a maximum frame rate at high resolution.
AC Robin Zed5 SE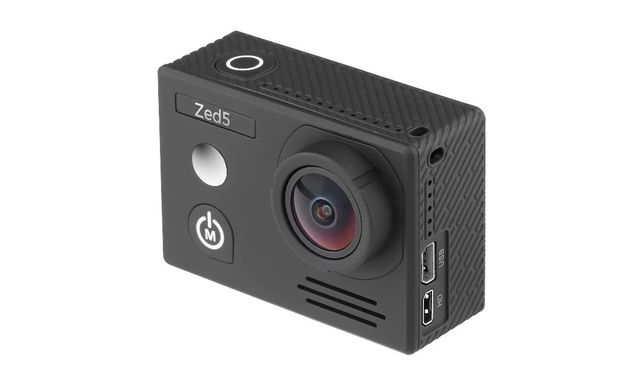 We want to start the list of best 2019 action cameras with AC Robin Zed5 SE. It is equipped with a gyroscope stabilization. Therefore, you can create high-quality videos and photos even in motion. Judging by customers reviews, this action camera allows you to make non-stop video for 120 minutes. It has a good battery with a capacity of 1600mAh.
In addition to the high resolution, the camera has high video quality. AC Robin Zed5 SE is equipped with Exmor-R CMOS sensor. In addition to the waterproof case, you will get a good attachment to the head. The only drawback of this camera is raw software.
The price of AC Robin Zed5 SE is $240.
Pros:
Capacious battery;
camera sensor;
good stabilization;
waterproof case.
Cons:
Rico Theta V
Among the best action cameras 2019 with image stabilization, Ricoh Theta V will be in any list. The camera has an attractive cost and good performance. The downside is that the camera does not support 4K. However, it takes really good photos. You can create great portrait and landscape shots in manual mode.
The main advantage of Ricoh Theta V is companion app on smartphone. It allows you to add additional effects to videos and photos. In addition, the camear has excellent ergonomics. The built-in battery is enough to create 260 panoramic photos or 1 hour of continuous shootin video.
You can buy Ricoh Theta V for $470.
Pros:
Comfortable design;
4K support;
portrait photos;
additional effects;
ergonomics;
battery life.
Cons:
Sony HDR-AS300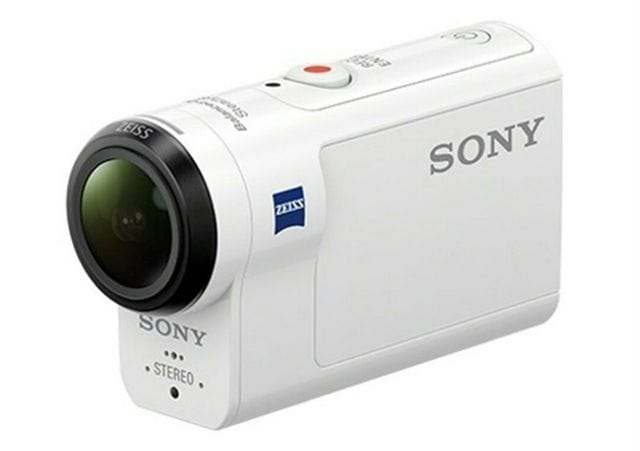 One of the best action cameras for vloggers is Sony HDR-AS300. This camera allows creating high-quality videos in any conditions.
The image processing processor BIONZ X ™ paired with ZEISS® Tessar ™ lens allows you to take professional photos without special skills. Also, there is an effective optical stabilization. You can control the process through a convenient remote control. Additional features are Wi-Fi 802.11b/g/n and waterproof case.
The price of Sony HDR-AS300 is $340.
Pros:
Post-processing photo;
great lens;
reliable brand;
powerful processor.
Cons:
GoPro HERO7 White
The list of the best action cameras traditionally include GoPro company. In 2019, GoPro has released a high-quality camera called HERO7 White. It has a wide-angle lens and an advanced matrix. The camera provides Full HD video recording with a frequency of up to 60 frames per second. There is 2-inch touchscreen display, Bluetooth and Wi-Fi.
The advantages of GoPro Hero7 are voice control and submersion under the water up to 10 meters. There is a slow motion mode. Non-removable battery allows you to take almost 2 hours of video without stopping. The downside is the lack of GPS.
The price of GoPro HERO7 White action camera is $279.
Pros:
Good screen;
voice control;
battery life;
high-quality camera sensor;
Cons:
Sony FDR-X3000R
The best action camera of 2019 is Sony FDR-X3000R. It has easy and comforrtable control for shooting videos in different conditions. You can make professional videos, as well as aerial photos. Excellent photo and video quality thanks to wide-angle lens and 1/2.5″, 8.2 Mp, CMOS sensor.
The camera supports many formats, includng XAVC S. The video in MP4 is recorded in resolution of 3840×2160 pixels. In addition, Sony FDR-X3000R is equipped with stereo microphone, microUSB port and Micro HDMI port. There is also a remote control and a powerful NP-BX1 rechargeable battery.
The price of Sony FDR-X3000R action camera is $280.
Pros:
Video quality;
good camera sensor;
support for different formats;
simple control;
battery capacity.
Cons
How to Choose a Good Action Camera in 2019?
First of all, you need to pay attention to resolution. In 2019, it is better to find action camera with 4K resolution. If you do not know how to choose an action camera, you should note that video quality also depends on viewing angle. It should range from 120 to 170 degrees.
As for additional features, they should include support for Wi-Fi, Bluetooth and GPS. As for frame rate per second, it should be 60 seconds for Full HD. The more expensive cameras can support up to 120 fps. Of course, the higher the number the better. The higher FPS allows shooting dynamic scenes on the go.
Also, you should pay attention to the case. If you have an active lifestyle, make sure that the camera is protected from dust, moisture, and at least minor mechanical damage.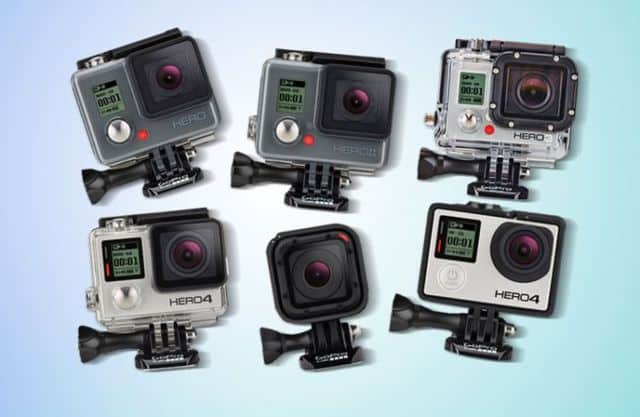 Which Action Camera is Better to Buy In 2019?
As you already understood, there are many action cameras in 2019. You can find good camera for any price. By the way, the price depends not only on specifications, but also the purpose. If you do not know how to choose an action camera in 2019, we suggest summarizing:
The Best Budget Action amera – SJCAM SJ6 Legend Air;
The Best Action Camera for Vloggers – GoPro HERO7 White;
The Best Action Camera with 4K support – Ricoh Theta V;
The Best Action Camera with Price/Quality Ratio – Sony FDR-X3000R.