How to avoid scammers on Alibaba? This is one of the biggest concerns we hear about when we tell people that we are buying on Alibaba. It's true that there are many low value products on Alibaba, and there are many potential scammers. In this article, we are going to tell you how to spot scammers on Alibaba, how you can avoid them, and buy really high quality products.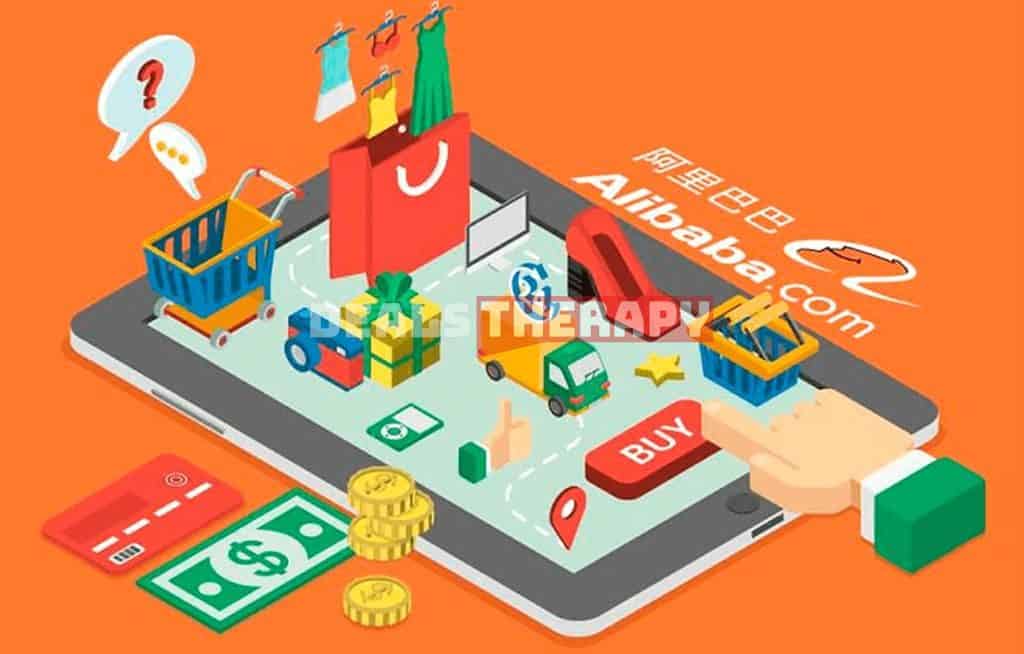 How To Spot A Scammer on Alibaba?
So how do you spot an Alibaba scammer? The first thing is when you start communicating with them you will notice that they have very poor English. Yes, many Chinese have bad English, because it is not their native language. It is not a problem if they make mistakes. I'm talking about really bad English like they don't even care about trying to use Google Translate. They're not doing anything. It's just a mess and it's hard to understand. So that's a very big red flag.
The second thing is they don't give you full answers, and they don't give you the right information when you ask for something. For example, you ask them «how much is shipping», and they would say «how much do are you sending». Or they'd say «well it depends on» or they'd say «well if we use this company it may be more than a thousand» like that give some random stranger answer rather than just telling you their rates and what they're using. Here's a tip about shipping – when you're asking about shipping, ask them if they use the DHL, UPS or FedEx. These are big shipping companies, so it is safe to use them.
The third thing is that Alibaba scammers are very interested in taking your money. They'll constantly give you quotes for strange things, and they'll overcharge, and they'll say "no there's nothing we can do about it, you just have to pay this amount". And they're more interested in getting money versus helping you understand your problems, helping you get solutions, giving you the right answers and giving you all the information.
A good supplier will give you tons of information, booklets, price sheets, quotes. They'll give you all the details about shipping, because they know that they have it, and they're an official company.
The fourth thing: the very strange requests sometimes from Alibaba scammers. For example, our last supplier asked us to order over 10,000 items. And we were just like «what, what, what's going on, what order», and this was a supply that we had already started using. Later we found out that the employee had just gotten fired, and we were about to get scammed by that employee. So that was a very scary situation, but we ended up going over her going to the boss. So again if something sounds strange if you're getting a strange quest always talk to someone higher up or just avoid that company in general and go find a better supplier.
The fifth thing is that Alibaba scammers are unresponsive. They're often scamming many people, or they're just confused. They never have a real business structure. So they could be very unresponsive and just randomly stop in the middle of questions. Or you're in the middle of a conversation,  and they just disappear. Again that's not the only thing, but just be careful.
And finally, with any sort of payment online, whenever you're sending money to Alibaba, it is better to use three levels of protection.
We have the Alibaba payment protection scheme. So make sure that your suppliers are signed up with that. That's very important. That means if you don't get your products, or anything bad happens, for example, you get broken products, Alibaba will refund you.
It is better to use PayPal. PayPal is very secure, and they will refund you if there's a problem.
Finally, use a credit card for payment on Alibaba. If you don't get your products, the credit card company will also be able to refund you.
That is how you avoid the scammers on Alibaba in 2020. So I've told you how to spot Alibaba scammers and I've told you how to avoid them. I hope this helps you in choosing the right Alibaba suppliers.
You can also read our article – How To Buy on Alibaba: Full Guide.